Impressions
Invitation
It is our honor and pleasure to invite you to attend the 18th World Congress for Sterilization in German city of Bonn in October 2017.

From October 4th to 7th in the World conference centre in Bonn we all have the opportunity to share experiences and knowledge about the reprocessing of Medical Devices.

It is a long time ago that Germany was the host of an international congress for sterilization sciences. Back in the year 2000 the first WFHSS conference, at that time EFHSS (European Federation for Hospital Sterile Supply) meeting, took place in Potsdam near Berlin. 18 years ago everything took place on a much smaller scale and it is amazing how much happened since then.

Not only the federation has grown to a "World Federation" level, also the yearly conferences have gained in size and importance over the past years.

We have chosen Bonn to be the venue for the congress, because Bonn is situated close to three international Airports (Frankfurt, Düsseldorf and Cologne/Bonn) and offers a brand-new World Conference Center with a lot of space for participants, presentations and the supporting industrial exhibition.

Our foremost motivation is to show everyone the outstanding development in sterilization sciences over the past years and to strengthen the role of medical device reprocessing in health care. The scientific board will carefully choose the lectures to offer every participant a very high educational value during the conference. Be assured that the scientific program will contain a widespread mix of topics about reprocessing of medical devices.

The 18th World Sterilization Congress in 2017 will be definitely a reason not only to experience and enjoy the scientific program but also a reason to celebrate this 18th birthday of the Federation and the 18th international congress taking place across the world. Furthermore, also in 2017 the German Society of Sterile Supply (DGSV) will celebrate its 21st birthday, so we will celebrate a huge party in Bonn.

The participants have the most importance for the success of the 2017 World Sterilization Congress. You are warmly invited to accompany the congress actively by submitting a scientific paper. So please join us next autumn in Germany. The City of Bonn, the DGSV board and all members of our society are looking forward to warmly welcome you!
---
---
Information
Scientific committee
Select a committee member for details.
Dr. Christine Denis (France)
Pharmacien Responsable Secteur Stérilisation
Centre Hospitalier Régional Universitaire
Lille, France
Prof. William Keevil (UK)
Chair in Environmental Healthcare, Principal Investigator (Microbiology & environmental health), Director of the Environmental Healthcare Unit, Chair of the University Genetic Manipulation and Safety Committee, Member of the University Safety & Occupational Health Committee
Prof. Duygu Percin, MD (Turkey)
Department of Microbiology
Erciyes University Faculty of Medicine
Kayseri, TURKEY
Francesco Tessarolo, PhD (Italy)
Healthcare Research and Innovation Program (IRCS), BRUNO KESSLER FOUNDATION
& Department of Industrial Engineering, UNIVERSITY OF TRENTO
Mattarello Trento, Italy
Anke Carter (Germany)
State Registered Nurse operating theatres
Former CSSD manager, at present Consultant Health Care with specialization on CSSD and OR
Vice chairwoman German Society for Sterile Supply (DGSSV), Chair of Education Committee of DGSV
Cologne, Germany
Dr. Maria-Theresia Linner (Germany)
Infection control: Hospitals, clinics, out-patient-treatment
Advisory board member of DGSV Member of education committee of DGSV
Munich, Germany
Prof. Heike Martiny (Germany)
Professor for Hygiene, Convenor of the German Mirror Group for CEN/TC 102 WG 8 and ISO 198/WG 13 on 15883 "Washer-Disinfectors" and leader of the German delegations, member of the executive board (treasurer) of the German Society of Hospital Hygiene (DGKH)
Berlin, Germany
Dr. Winfried Michels (Germany)
Head of testing laboratory and consultant, focused on cleaning of medical devices and appropriate assessment methods. Member of several societies, i.e. DGSV (member of advisory board), ÖGSV (member of scientific board), DGKH and the working group AKI as well as the standardisation groups DIN NA Med D09 (deputy convenor), CEN/TC 102 WG 8 (since 1995) and the ISO/TC 198 WG 13
Warburg, Germany
Organization committee
Dr. Christine Denis, President of WFHSS
Maik Roitsch, President of DGSV
Klaus Wiese, Vice President DGSV
Anke Carter, Vice President DGSV
Frank Deinet, Treasurer of DGSV
Adelheid Jones, Coordinatior Advisory Board DGSV


Participation fees
| | | | |
| --- | --- | --- | --- |
| Non Member | Member DGSV | Early bird* | Normal | On site |
| Full Registration | 350 | 275 € | 500 | 400 € | 550 | 450 € |
| Wednesday, October 04, 2017 | free | free | free |
| Thursday, October 05, 2017 | 190 | 150 € | 270 | 220 € | 300 | 250 € |
| Friday, October 06, 2017 | 190 | 150 € | 270 | 220 € | 300 | 250 € |
| Saturday, October 07, 2017 | 170 | 130 € | 250 | 200 € | 280 | 230 € |
* Until June 30, 2017

Gala Dinner - Friday, October 06, 2017
90 € per Person



Organizer
DGSV e.V. - German Society
for Sterile Supply
Potsdamer Allee 8
14641 Wustermark
Germany
info@dgsv-ev.de
www.dgsv-ev.de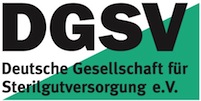 World Federation for Hospital
Sterilization Sciences – WFHSS
c/o Graf und Partner AG
Tribschenstrasse 7
6002 Luzern | Switzerland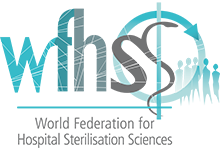 Organization, registration and information
Congress Compact 2C GmbH
Thomas Ruttkowski, Janine Koschel,
Anne Klein, Daria Pigulevska,
Joachimsthaler Straße 10 | 10719 Berlin
Germany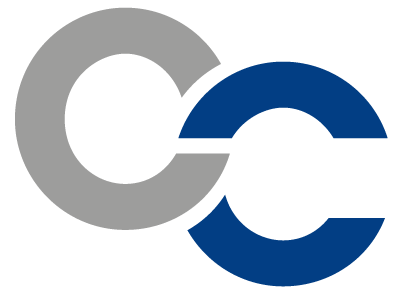 Phone +49 30 32708233
Fax +49 30 32708234
E-Mail info@congress-compact.de

Venue
World Conference Center Bonn
Platz der Vereinten Nationen 2
53113 Bonn
Germany



The WFHSS-App is now available:


---
Program
Program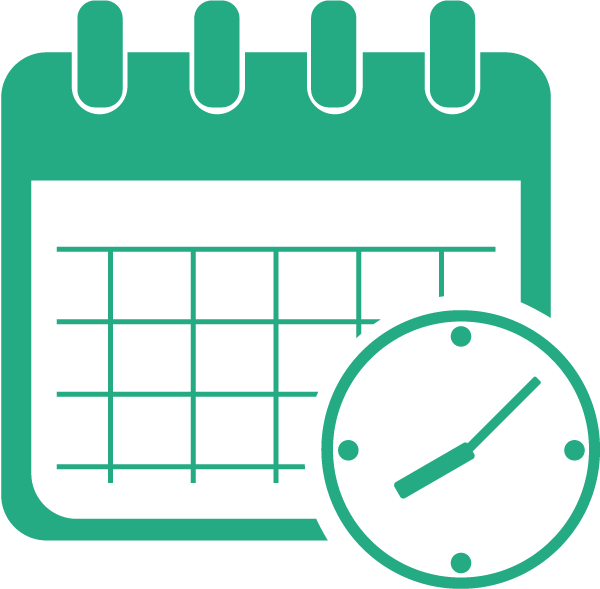 Program Schedule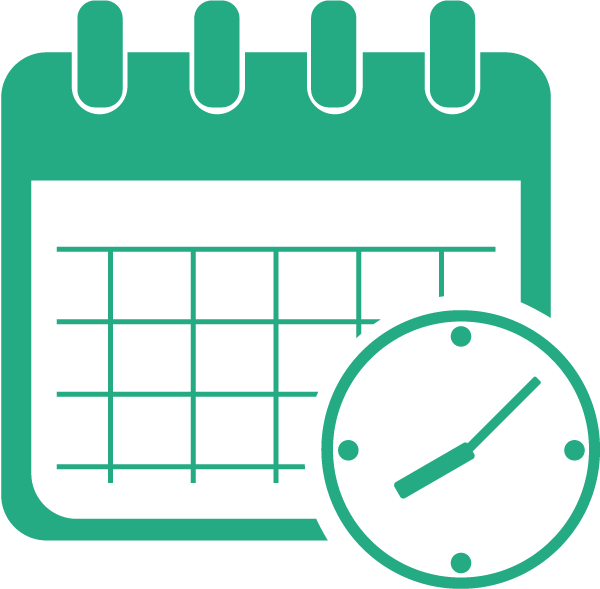 Poster presentations
---
Venue
World Conference Center Bonn
Platz der Vereinten Nationen 2
53113 Bonn | Germany

Travel and Arrival Information
By public transportation




Prices for traveling between airport Collogne-Bonn and WCCB


Taxi

50 €


Train

20 €



Map of WCCB
More information about Bonn and Germany

Germany - The travel destination

Bonn & Region - Meeting Guide
Accomodation
Dear Sirs,
Dear exhibitors and participants,

we are pleased to offer you today free hotel allotments for the 18th World Sterilization Congress from 4th till 7th October in Bonn, Germany.
At the moment rooms are available from the 2nd till the 10th October at the following hotels:

Bonn Marriott World Conference Center (Booked out)
Single room EUR 189,00 per room/per night including breakfast
Double room EUR 224,00 per room/per night including breakfast

Maritim Hotel Bonn (Booked out)
Single room EUR 119,00 per room/per night including breakfast
Double room EUR 153,00 per room/per night including breakfast


Under the following link you can find other hotel allotments:
www.bonn-region.de/events/18th-world-sterilization-congress-english.html



List of hotels located near by the WCCB
---
Registration
Online pre registration has been closed!
Registration is still possible on site in Bonn.
| | | | |
| --- | --- | --- | --- |
| Non Member | Member DGSV | Early bird* | Normal | On site |
| Full Registration | 350 | 275 € | 500 | 400 € | 550 | 450 € |
| Wednesday, October 04, 2017 | free | free | free |
| Thursday, October 05, 2017 | 190 | 150 € | 270 | 220 € | 300 | 250 € |
| Friday, October 06, 2017 | 190 | 150 € | 270 | 220 € | 300 | 250 € |
| Saturday, October 07, 2017 | 170 | 130 € | 250 | 200 € | 280 | 230 € |
The pre-online registration has been closed.
Please register on site.


Abstract system
Accomodation
Under the following link you can find the hotel allotments:
www.bonn-region.de/events/18th-world-sterilization-congress-english.html



---
Sponsorship and Exhibition
Exhibitors and Booth plan
---

Exhibitor information |

Registration form for moveables |

DHL Tariff |

DHL order form |

DHL credit card form

Sponsoring guide |

Registration form
Media partner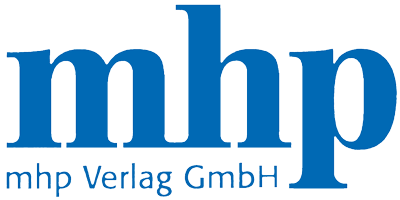 ---
Newsletter
Our newsletter from:

January 27, 2017
Juni 15, 2017

---